Candidates that need to renew 1st aid and CPR certifications can do so by attending a course that is offered by most Canadian first aid providers. The following page will focus on St Mark James 1st aid and CPR re-certification courses because St Mark James offers the largest variety and quantity of re-cert courses in Canada. It is important to note that not all certificates can be renewed through re-cert courses and candidates must re-take the full course. Furthermore, each province in Canada has different re-certifications available based on provincial regulations. Check with the provider in your location to determine exactly what courses are available.
Providers that offer 1st Aid and CPR Re-Certification
Courses
The following providers offer 1st aid and CPR re-certification courses:
St Mark James Training
Lifesaving Society of Canada
The Heart and Stroke Foundation of Canada
Different Types of 1st Aid and CPR Re-Certification Courses:
The following courses are available for re-certification in most provinces:
Standard 1st aid, CPR, and AED
Emergency 1st aid, CPR, and AED
Stand-alone CPR level "C"
Stand-alone CPR level "C" for health care providers (CPR "HCP")
The availability of re-certification courses in your province may be different from the list posted above. Check with the provider in your region to verify what is available.
Prerequisites for Renewal / Re-Cert Courses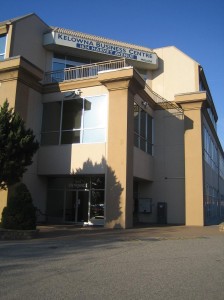 To be eligible for a St Mark James 1st aid and/or CPR renewal course candidates must meet the following requirements:
Candidates must have taken a re-certification course or a full course within the past 3 years through a credible provider.*
Credible providers include St. Johns Ambulance, St Mark James, Lifesaving Society, and Heart and Stroke Foundation.
Candidates in Ontario must have received the previous award from a Canadian St Mark James training provider or provider in order to be eligible for a renewal / re-certification course in Ontario.
Candidates in Ontario may not attend consecutive re-certification classes. For each re-certification course, candidates must attend a "full" / regular course
Candidates must have completed the previous certification within Canada. International certificates are not acknowledged by St Mark James.
Registration
To register for a St Mark James renewal course select your location from the side menu bar and you will be directed to a page in your region. Register for renewal / re-certification classes.
Locations
We are partnered with St Mark James re-certification providers throughout Canada. Training locations are in Vancouver, Surrey, Calgary, Edmonton, Saskatoon, Regina, Winnipeg, Hamilton, and Ottawa.
Course Cost
Re-certification course cost depends on 1st aid and/or CPR course and location of the course. Renewal courses vary in price from 30 dollars to 85 dollars.
Course Length
Course length depends on the type of re-cert course, your province, and ultimately the 1st aid instructor. Course length varies from 3 hours to 8 hours.