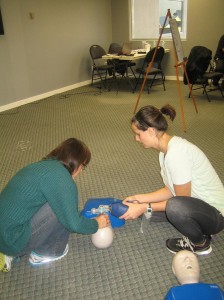 Are you looking for Ontario WSIB-approved first aid and CPR courses at the lowest prices in convenient locations? Are you looking for an interactive class taught by experienced and professional teachers? Get all this and more when you register for a first aid course with Toronto First Aid. This training provider has great customer reviews, a great track record of no canceled classes, the lowest prices in Toronto, and multiple training locations for your convenience. You can sign up for a course here which will re-direct you to their website where online registration is available. Registration can also be completed by telephone, online chat, in-person, or by email. All contact information is posted below. Check the competition you won't find better prices, a higher volume of courses, or more convenient locations for first aid training than with Toronto First Aid.
Registration and Contact Information at Toronto First Aid
To enroll in a course click the following link or use the contact information provided below.
Website: www.torontofirstaidcpr.ca
Email: [email protected]
Telephone Number: 1-888-870-7002
Online registration is available 24 hours a day. Telephone operators are available from 7 am to 7 pm Monday to Sunday.
Who Needs First Aid Certification in Toronto First Aid?
A large number of people in Toronto are required to have first aid and/or CPR certification. Here is a brief list of some of the professions that require this training:
Health Care Professionals (including doctors, nurses, and dentists)
Teachers / Caregivers / Coaches / Childcare workers
Adopting parents
Physiotherapists
Chiropractors
Security guards
Police officers
RCMP officers
Office workers
Construction workers
Restaurant managers
Lifeguards
Paramedics
Firefighters
Oil and Gas Workers
Electricians
Plumbers
Find out what course you need and register today by using the contact information available above.
What Courses Are Available With Toronto First Aid?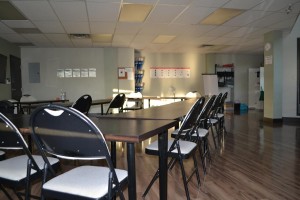 One aspect that makes this world-class provider is the number of courses available. Here are some of the more popular courses available with this provider:
Ontario WSIB approved standard first aid and CPR
Ontario WSIB approved emergency first aid and CPR
Childcare first aid
Babysitting training
Marine first aid
CPR levels "A", "C" and "HCP"
Basic Life Support
Advanced Cardiac Life Support (ACLS)
Pediatric Advanced Life Support (PALS)
Private Infant CPR Training
WHMIS
TDG
Fire Safety
Confined Space Entry
Food Safety Certification
H2S Alive
H2S Awareness
To find the course that's right for you or to register using the contact information provided above.
St Mark James Certification
Trainees who are able to complete a training course are awarded a St Mark James certificate for first aid, CPR, and AED training, valid for three years throughout Canada. Near-expiry certificates can be renewed/recertified through refresher courses offered a minimum of three times a week.
Are Private Classes Available?
Toronto First Aid proudly offers private classes throughout the Toronto Greater Metropolitan Area. These private courses can be held at the training centers or a trained and certified instructor can come to you.
Did You Know?
The Signs and Symptoms of a Stroke and Transient Ischemic Attack (TIA)
Determining whether an individual is suffering from a stroke or TIA can be difficult. An acronym to remember when looking for the signs and symptoms of a stroke or TIA is "FAST":
F – Facial droop – One side of the patient's face does not move as well as the other or lags in movement. Some instructors also use the "F" as "Fast" so that rescuers contact EMS quickly.
A-Arm Drift – Have the patient hold both arms out and if one arm does not move as well or drifts down compared to the other it could be a sign of a stroke or TIA.
S – Speech – In the event of a stroke the patients may have difficulty speaking – slurring words or have disjointed or confused answers
T – Time – If the rescuers suspect a stroke or TIA it is essential to contact EMS as soon as possible.
To learn to recognize and manage victims of a stroke, enroll in a St Mark James certification program with Toronto First Aid today!