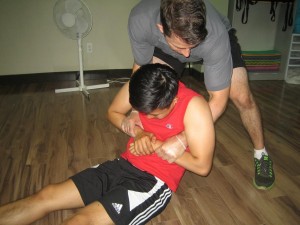 Would you know how to react to an emergency? Do you know the signs and symptoms of a heart attack, stroke, or allergic reaction? Would you know what to do if a loved one was choking? Learn about these topics and more by registering for a Nova Scotia workplace-approved standard or emergency first aid course. These two popular courses include training in cardiopulmonary resuscitation (CPR) and in the use of automated external defibrillators (AED). The largest, most popular, experienced, and lowest priced training provider of these courses and other work required or safety courses in Nova Scotia is Halifax First Aid. Other popular courses available with this provider include Food Safety certification, Workplace Hazardous Material Information System (WHMIS), and Transportation of Dangerous Goods (TDG) training. Registration for any course can be completed using the contact information posted below or by visiting the Halifax First Aid website. Enrolment is quick and easy! You can visit the Halifax First Aid website for a complete list of offered classes, schedules, and course rates or you can even register for a course online.
Contact and Registration Information about Halifax First Aid
You can also use the following contact information to sign up for a course.
CSRs are available during regular business hours Monday to Sunday to help with registration or to help answer your questions.
Most Affordable Course Rates in Nova Scotia
Halifax First Aid offers the largest selection of St Mark James training courses and re-certification programs for the lowest course rates in Nova Scotia. Rates are inclusive of everything – taxes, certificates, St Mark James registration fees, and use of training manuals and equipment. Trainees are assured of no additional expenses with Halifax First Aid. within Halifax.
If a trainee is unable to complete the training course and decides to drop out, he or she is entitled to a full refund provided a 72-hour notice before dropping out was given.
Top 5 Reasons to Register With Halifax First Aid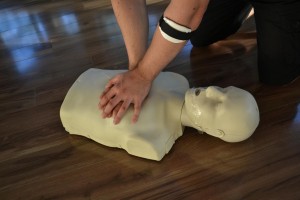 Here are the top 5 reasons why you should register with this provider:
They have unbeatable prices! Nobody offers courses at lower prices
They have a high volume of courses. Classes are offered multiple times per week at various times and locations for your convenience. No need to re-arrange your schedule.
Classrooms are conveniently located with private classes available that can have an instructor come to you.
Registration is incredibly easy with call center representatives available 14 hours a day to help with questions or registration. You can also register by email, online on their website, or in person.
A wide number of courses are available including first aid, CPR, AED, food safety, workplace safety, and more!
Find out what this provider has to offer. Use the contact information posted above.
Did You Know?
Wounds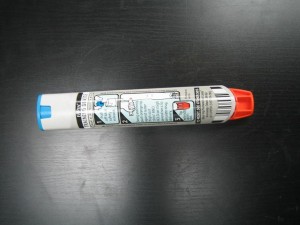 The following is a list and brief description of the wounds that trainees will learn to recognize and manage in a St Mark James first aid training course.
Abrasions: These vary from small, narrow scratches to wide grazes. In both circumstances, bleeding is slight.
Contusions: These are bruises that are caused by blunt and hard objects. The underlying tissue is damaged which causes discoloration.
Incisions: These are cuts created by a sharp object such as a knife or broken glass
Avulsion: This is a wound that has a flap of skin that can be peeled back or put in place. Stitches are sometimes required for these.
Laceration: These are deep cuts with jagged edges. Bleeding is a major concern for these wounds.
Punctures: These are stab wounds caused by sharp objects penetrating the skin.
Embedded Objects: These are wounds in which the object remains in the wound.
Participants enrolled in St Mark James Training Programs will learn to recognize and manage these and other injuries.  Take a course today and learn more about wounds and wound care.