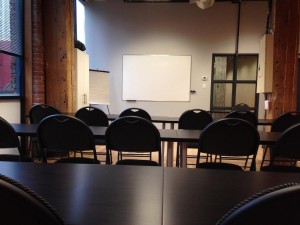 Learn the latest rescue skills and techniques and learn to manage almost any injury or medical emergency by registering for first aid training with Hamilton First Aid. This experienced provider offers the most competitive prices with professional and friendly teachers. Learn to manage emergencies such as dislocations, heart attacks, hypoglycemia, stroke, choking, poisoning, and more by signing up for courses such as standard and emergency first aid. Basic and advanced courses are available. Participants can also register for workplace safety courses such as Workplace Hazardous Material Information System (WHMIS) and Hydrogen Sulfide safety training. Courses are available online and in private/public courses. This provider offers over 20 different courses and provides convenient registration methods including online, chat, email, in-person, and telephone registration. Use the contact information below to register for CPR, AED, workplace safety, food handling, and/or first aid training in Hamilton with this popular provider.
Hassle-free Enrolment
You can select your training course here. A complete list of classes and schedules can be found on the Hamilton First Aid website (website details below). Customer service representatives are available from 7 am to 6 pm Monday through to Sunday.
Visit the website at: www.firstaidcprhamilton.ca
Contact this provider via email at: [email protected]
Telephone Number: 1-888-870-7002
What Will I Learn in Hamilton First Aid Training?
Participants that register for Ontario WSIB-approved standard first aid (two-day course) with Hamilton First Aid will learn about the following topics:
How to stay safe during an emergency
When to contact emergency medical services (911)
How to use barrier devices
The primary survey
The secondary survey
Transporting victims
Safety assessments
How to use the contents of a basic first aid kit
How to check for responsiveness and vitals
Cardiopulmonary resuscitation
How to use an automated external defibrillator (AED)
How to recognize and manage breathing emergencies such as choking and asthma
How to recognize and manage circulatory emergencies including angina and stroke
How to manage wounds
How to recognize and manage bone, joint, neck, head, and muscular injuries
Sudden medical emergencies
Environmental emergencies
What Courses Are Available in Hamilton First Aid?
The following is a brief list of some of the many courses available with Hamilton First Aid:
Ontario WSIB approved standard first aid
Ontario WSIB approved emergency first aid
Ontario WSIB approved childcare first aid
CPR level 'A', 'C' or 'HCP' and AED
Basic Life Support
Advanced Life Support
WHMIS
TDG
Fire Safety
Confined Space Entry
Marine First Aid
Babysitting Training
H2S Alive Courses
H2S Awareness
MSDS
Private Infant CPR courses
Re-certifications
Find out what course you need by using the contact information posted above.
Easy certification with St Mark James 
Once a trainee completes a training course, he or she is awarded a St Mark James training certificate, valid for three years throughout Canada. Refresher courses are also available twice weekly for renewal of expiring certification.
Did You Know?
Pulse check
For lay rescuers, checking the pulse is not done as a victim who collapses and is unresponsive is considered a victim of SCA and CPR should be started immediately
A healthcare provider should not take more than 10 seconds in checking for a pulse before starting CPR
Chest Compressions
For effective chest compressions, push hard and push fast.
Compressions should have a rate of at least 100 compressions per minute.
Compression depth should be at least 2 inches or 5 centimeters
Always allow for full recoil of the chest after each compression to allow for the heart to fill before the next compression
Compression: ventilation rate should be delivered at 30:2 for adults and 15:2 for infants
Rescue breaths
Rescue breaths should be delivered over 1 second
Give sufficient breath to produce a visible chest rise
Register for first aid education with Hamilton First Aid to ensure you obtain the finest quality classes at the most competitive costs.