Fact Checked
In case a childhood emergency occurs at home, would you know what to do? Pediatric first aid is an essential skill that every parent, as well as people who work around children, should know.
Childhood emergencies are not uncommon. They can occur at homes, school, playground, or any public places. Children are at high risk for medical problems because of their relatively under-developed body systems. Unlike the adults, the body organs and systems of children, especially infants, are not yet fully equipped to cope with the environment. Children's medical problems differ from those of adults, with unique signs and symptoms. For example, symptoms that are otherwise mild for an adult may actually be serious for an
infant. Moreover, young children do not have the ability to communicate their symptoms, making diagnosis entirely objective. It is important that parents know how to recognize signs and symptoms of childhood medical emergencies in order to render prompt and proper pediatric first aid.
Seek medical help if your child develops any of the following warning signs of pediatric medical emergencies.
• Changes in normal behavior
• Decreased alertness or responsiveness
• Irritability
• Confusion or delirium
• Loss of consciousness
• Difficulty to rouse or unusual sleepiness
• Seizure
• Severe headache accompanied by vomiting, especially due to a head injury
• Withdrawn or unusual behavior
• Numbness or loss of function of any extremity
• Unstable gait or inability to stand up
• Difficulty or abnormal breathing pattern
• Bluish or purplish discoloration of lips or skin
• Bleeding that cannot be controlled
• Spontaneous bleeding (such as vomiting blood)
• Eating or feeding difficulties, especially for a prolonged period
• Severe, persistent pain
• Severe fever
• Fever accompanied by sudden headache or mental change, rashes, neck or back stiffness
• Diarrhea or vomiting, especially with signs of dehydration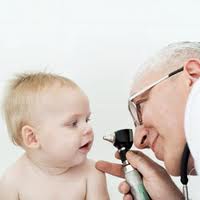 Take note that symptoms of pediatric medical emergencies are wide and varied. This list does not include all the warning signs and symptoms of childhood emergencies. To learn more about symptoms of childhood emergencies, you can take a pediatric first aid class.
Not only will you learn about how to recognize a medical emergency, you will also gain skills on how to manage these emergencies. It's not enough that you know the warning signs; you should know how to respond to it.
There are many St Mark James-accredited training providers that offer different first aid courses year-round. You can choose a class that best suits your schedule. Usually, these courses are offered in a flexible schedule thus should not greatly affect your daily schedule.
Knowledge of pediatric first aid can greatly help minimize serious complications arising from childhood medical emergencies. It is an essential skill that must be learned by all parents.