Fact Checked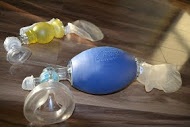 First aid kits are not only a great addition to the house, they are also a necessity in your car. They come in handy when you want to attend to minor injuries, and are just as important in managing serious wounds as is the case in the event of a car accident. Such a car first aid kit is readily available in the chemists, but it would be more cost effective to prepare your own kit. What's more, by preparing your own car kit you get to custom-make it in line with the needs and preferences of your family. Below are some pointers that will assist you with packing for your kit.
[youtube url="https://www.youtube.com/watch?v=SOU0w1wTuYU"]
Choose a big clear container, preferably one that has a rectangular/ square shape. It is important that the container is clear so that you can easily identify what you need.
Add the basic items first, making sure that you do not forget anything. This will include analgesics (syrup or tablets), cotton roll, antibiotics, safety pins, gauze pads, adhesive bandages as well as tweezers. Do not forget to include saline solution, a hand sanitizer as well as a digital and calibrated thermometer.
Make sure you include the children's options for the same active ingredients. This will include children painkillers, a syringe or baby wipes.
Ensure that you have the items which will help you handle another person's injuries. These will include disposable synthetic gloves, disposable mouth mask, hot packs, cold packs as well as eye wash. Include a plastic bag that will provide an apt way of carrying all the used items.
The addition of a first aid manual to the car first aid kit will allow you to make quick references as and when it is required. See to it that the manual is up-to-date so that you are furnished with the relevant information.
Create a list of some of the individual items that members of your family will need. Examples of these include drugs for motion sickness, inhalers for use by asthma patients, anti-diarrheal as well as insect repellent.
If there is more space available, be on the lookout for an emergency blanket. This will ensure that the patient, regardless of the injuries, is able to keep warm until medical help arrives. It also comes in handy when the weather is erratic.
Include a flashlight in the car first aid kit. It also helps to add a list of numbers that should be called in the event that there is an accident. You could also not go wrong with a notebook to pen important details.
Once you have all the items of the car first aid kit ready, take time to place the items in a systematic way. As a general guide, put all your tiny items into a pattern on the edges of the kit. The bigger items on the other hand may be placed at the middle of the kit.
NB: When your car first aid kit is complete, you will then indicate the specific dates of the compounds used .