Fact Checked
How many times have you walked in a store, saw a home first aid kit, thought about buying one, but walked away without doing so? Well, a lot of people overlook the importance of having a first aid kit at home. Some even think that these are ideal for workplaces where accidents might occur. However, it is essential to have a first aid took kit at home for many reasons.
[youtube url="http://www.youtube.com/watch?v=x9bTx3hB82U" width="420″ height="315″]
It can be frustrating when you or someone has an injury at home and there are no supplies to treat injuries. Just like having aspirin in the medicine cabinet in case of headaches, it is equally important to have a first aid tool kit since injuries happen any time. Kids get hurt while playing, and even adults may get cuts while cooking, or fall while working in the house. Here are a few reasons why you need to have this all-important medical supply in your home.
Kids are always prone to Injuries
Any home that has small kids will definitely need a first aid kit at home. It can be hard to keep the little ones out of harm's way. It doesn't' matter if your home is accident proof. As much as you try to be careful, children occasionally bump into things, cut themselves or fall down when playing.  So, it's always wise to have a home first aid kit just in case someone gets hurt.
Get a Home First Aid Kit because Accidents Happen any Time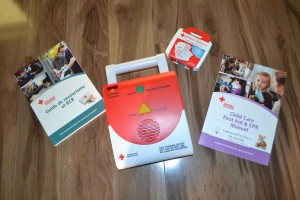 Accidents can indeed happen any time and anyone can be injured, even at home. It is therefore important to be prepared by having a home first aid kit. Having one around is a good way to keep your family safe. Nowadays, there are many different kits available for purchase. There are both advanced and basic first aid kits for homes. Some of the injuries that you can treat with a home first aid kit include sprains, minor burns, cuts, stings, abrasions, and bumps. The one you decide to buy will depend on your level of medical training or preference. However, most kits come with a manual, which makes them easy to use.
Different suppliers have varying prices for a standard home first aid kit. Therefore, make sure to shop around to find one that is affordable. It is a good idea though to choose first aid kits provided by reputable organizations such as St Mark James in order to have all the medical supplies that you need.