Fact Checked
Appendicitis is the inflammation of the appendix. Nobody is certain what the function of the appendix is. One thing that is for sure, we can live without it, without apparent concerns.
Appendicitis is a medical emergency that needs immediate surgery to remove the appendix. Untreated swollen appendix will eventually burst, spilling infectious constituents into the abdominal cavity. This can head to severe inflammation of the abdominal cavity's lining that can be deadly unless treated hurriedly with antibiotics.
https://www.youtube.com/watch?v=Tl978L2U7e4
Its Causes
Appendicitis happened when the appendix are blocked, often by stool, a foreign body or cancer. Appendix swells in response to any infection in the body. One condition of appendicitis is the obstruction in the appendix. Obstruction may either be partial or complete. Complete obstruction requires urgent surgery.
Obstruction can also result to;
tumors
worms
enlarged lymphoid follicles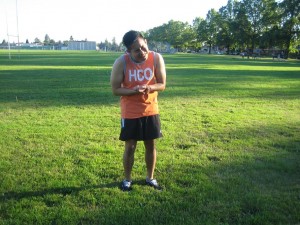 What are the Symptoms of Appendicitis?
Appendicitis usually starts with a pain in the center of the tummy that may come and go.
As hours passes by, the pain travels to lower right-hand where appendix is located. The pain becomes constant and severe. Pressing on this area, coughing or walking can make the pain even worse.
If appendicitis occurs, these are the possible symptoms that can be encountered:
pain around the bellybutton
loss of appetite
a sense you might feel better after passing stool
nausea and vomiting
diarrhea
lower right side abdominal pain
abdominal swelling
constipation low grade fever
inability to pass gas
Prevention
Appendicitis will happen when the appendix is blocked and this often happen due to foreign body, stool or cancer. The blockage can result in infection and can cause this issue. The bacteria causing infection multiplies rapidly, leading appendix to inflammation and swollen, When left untreated, the appendix will rupture. It occurs less frequently to those who eat high-fiber foods such as fresh fruits and vegetables.