Fact Checked
Pes planus or flat foot is a condition where the longitudinal arch of the foot is flat and the sole of the foot is touching the ground. Some infants are flat footed but grow out of it during childhood, but sometimes the arch never develops and results to flat foot.
[youtube url="https://www.youtube.com/watch?v=UE_ZRoCfkn4″]
Flat foot can be caused by obesity, injury and normal wearing that goes with aging. Flat foot is painless and without complications, but sometimes others can experience symptoms like pain felt in the feet, ankles and the lower legs. A person who is flatfooted can lead to a reduced Achilles tendon and pain can be felt in the calf or the heel. Some stretching exercises like heel cord stretching can be done in order to help minimize discomfort.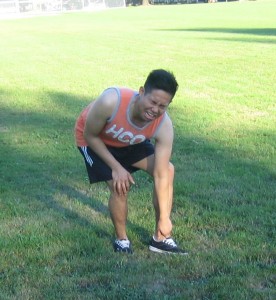 Causes of flat feet
Flat foot is normal in infants and toddlers because the arch of the foot is not yet fully developed and some people develop their arches throughout childhood, but other people never develop their arches. The arches can also weaken over time or wear and tear can cause weakening of the tendon that is found along the inside of the ankle that helps in supporting the arch.
Factors that increase the risk of flat feet include a traumatic injury that is caused to the foot or ankle, obesity, rheumatoid arthritis and aging.
Treatment and home remedies
If the person is obese, lose some weight in order to reduce the amount of stress that is caused on the feet and can prevent flat feet from getting worse.
Seek the help of a foot specialist so that they can help in assessing the condition through an exam, gait evaluation and X-rays.
Use an arch support that can be inserted into the shoes in providing arch support and if inserts causes pain, use a brace.
Take over-the-counter non-steroidal anti-inflammatory medications in order to relieve the pain.
Minimize doing activities that puts so much stress on the feet like reducing the time of wearing high heels or by switching from high impact to lower impact exercises can also help.
Sometimes flat feet can cause a tight tendon, muscles or the tendon becomes weak. A physical therapist can help teach some stretching and strengthening exercises for these conditions.
If the pain is very severe and persists with treatments, surgery can be an option.
Prevention of flat feet
The best treatment of flat feet is to avoid getting it. Wear well-fitting and well-made shoes with proper arch support to prevent the development of flat feet. Achilles tendons that are tight can be treated with strengthening and stretching exercises along with physical therapy. There are measures to carry out when it is instigated by posterior tibia tendon dysfunction and they include anti-inflammatories, orthotics, braces, improved shoe wear, rest and immobilization, but sometimes the foot needs to be placed in a cast. If you want learn more about the management of this condition, read here.