Fact Checked
Frostbite happens when the tissues becomes frozen. This happens upon exposure of the body to temperatures below the freezing point of the skin. Frostbite usually affect the toes, fingers, nose, ears, chin and the cheeks.
Symptoms of frostbite
The early stage of frostbite is called frostnip where the person experiences pin and needles sensation, throbbing and aching of the affected area. The skin is cold, white, numb with tingling sensations. Frostnips affects people living or working in cold climates. The commonly affected parts include the fingers, ears, nose and toes.
Prolonged cold exposure will cause more damage to the tissue where the area becomes frozen and hard. When the affected skin thaws out, the skin becomes red and blisters develop which can be painful. The affected area is swollen and becomes itchy. This condition is called superficial frostbite since the top layers of the skin and tissues are affected.
In the advanced stage of frostbite, the skin becomes blue, white and discolored while the tissue under the skin is hard and cold when touched. This condition can damage the tendons, muscles, bones and nerves. This is called deep frostbite which requires medical help immediately. When the affected areas thaws, blisters filled with blood develops and turns into thick black scabs. In this stage of frostbite, tissues may die which is called tissue necrosis. The dead tissue should be removed to prevent infection.
Causes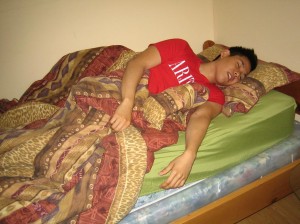 Wearing clothes that are not suited for cold environments.
Exposure to the cold and wind for long hours.
Touching materials such as cold packs, ice or frozen materials
Treatment
Begin warming up the affected area such as the toes, fingers, ears and nose. Remove any wet clothing since these prevent a rise on the body temperature.
Take an over-the-counter pain medication if suffering from superficial to severe frostbite because the rewarming process causes pain. Take a non-steroidal anti-inflammatory pain medication such as ibuprofen.
Fill a basin or bowl with water with a temperature between 104-107.6 degrees F and mix antibacterial soap to prevent infection. Soak the affected area in the solution for at least 15-30 minutes. Make sure that the affected area does not touch the sides of the bowl to prevent making the condition worse. Avoid rewarming the area less than 15-30 minutes. As the area thaws, it causes severe pain but continue to rewarm the area until it is fully thawed.
For severe frostbite, rewarm the affected area for at least one hour.
Avoid using fireplaces, heaters or heating pads to prevent burning of the affected area that can worsen the condition.
Let the rewarmed areas to air dry or gently pat using a clean towel. Avoid rubbing the area with a towel.
Elevate the area above the level of the heart to lessen the swelling.