Fact Checked
Fever is an increase in the temperature of the body over the normal reading of 98.6 degrees F or 37 degrees C. Fever is how the body fights an infection. The high temperature of the body can eliminate any bacteria or viruses that attack the body. Remember that fever is the body's natural defense mechanism in dealing with any illness. Fever is also a symptom or a part of an illness and the cause usually depends on several underlying factors.
[youtube url="https://www.youtube.com/watch?v=PkOClrd5iOo"]
Common symptoms of fever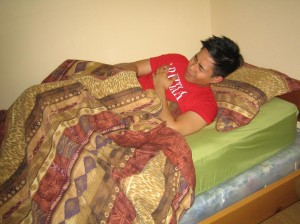 Fatigue and weakness
Loss of appetite
Watery eyes
An increase in the temperature of the body
Sweating after the fever breaks
Chills and shivering
Flushed skin
Headaches and body aches
Severe symptoms of fever
Exhaustion
Hallucination
Confusion and disorientation
Irritability
Common causes of fever
Fever can be caused by viral and bacterial infections such as sore throat, infections of the ear, common cold, pneumonia, urinary tract infection, sinusitis, tuberculosis, bronchitis, diarrhea, and skin infections.
Conditions such as Crohn's disease, rheumatoid arthritis and ulcerative colitis can also cause fever.
Fever can develop after vaccinations and immunization. Even teething can also cause low-grade fever among toddlers and infants.
Viral fever which is caused by the influenza virus can cause symptoms such as high temperatures, aches in the body, headaches and fatigue.
Handling livestock or poultry can put an individual at high risk for developing bacterial infections that causes fever, body aches and chills.
Treatment and home remedies for fever
Get plenty of sleep and drink plenty of fluids.
If fever is high, minimize the fever by making the affected person comfortable and not bundled up in layers of blankets. Keep the room well ventilated as well.
If fever continues to rise, give the person a sponge bath using lukewarm water to help the person cool down. Avoid giving cold baths or ice packs since these can make the condition worse and make the person chill and shiver.
Avoid exposure to severe temperatures as well as avoid performing strenuous exercises and mental stress.
Take the prescribed pain medications such as ibuprofen. Do not provide aspirin to children.
Eat fresh oranges since they are rich in vitamin C and helps in boosting the immune system and help fight off infections.
Fever causes loss of appetite. The individual should eat soft bland foods such as boiled or steamed vegetables, vegetable and chicken soup and varieties of fresh fruits.
Boiled rice, barley water and a glass of milk can also be eaten by the individual during the day.
Eat whole grain crackers and small amounts of bread can also be added to the diet. Avoid eating foods that are high in fat, spices, oil and sugar content in order to prevent indigestion and vomiting.
If the fever is higher than 100.4 degrees F and lasts for more than 48 hours, the person has developed sore throat or infection of the ear, it vital to seek medical help immediately.